Resources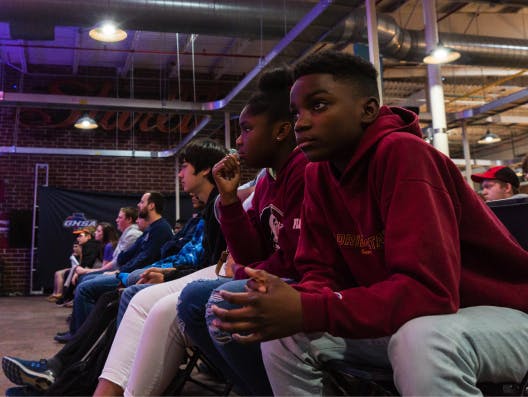 Your Guide To Everything PlayVS
From helpful guides to program support, we've got everything you need to enrich your PlayVS experience.
Starting an esports program can easily be done in about two weeks:
Week 1
Sign up for a PlayVS account.
Solicit support from administrators and your IT department.
Week 2
Let students know about it (you WILL have interest -- trust us).
Build your team from interested students and you're all set for the season!
What about equipment?
Most schools already have the computers needed to compete. If you have questions about IT, specs, or equipment let us know. We'd love to help you out.
Submit a Question
We love feedback. We love answering questions. If you've got either one, submit it here and we'll get you a response as soon as we have one.