From the Classroom to the Mainstage
One Maine coach is redefining what it means to be a coach while living the esports dream.
For many high school coaches, the decision to lead their school's esports program is typically their first foray into the world of competitive gaming or gaming at all. This wasn't the case for Sean Stackhouse the Head Coach of Maine Central Institute in Pittsfield, Maine. A sports broadcasting major in college, Sean found himself really intrigued by the world of commentating, even doing the play-by-play in high school and college for a local access TV station for various different sports. 

Having been a gamer his whole life, starting with his first console the Sega Genesis, Sean's goal back in college was to be a broadcaster for League of Legends, a game he admired greatly and even played himself. After college, Sean took on a lot of small jobs to increase his experience taking on local sports broadcasting events. Then in 2015 Rocket League debuted and everything changed for him. 

"I just got absolutely hooked on the game," Sean recalls. From the cross-platform free-to-play model to it being simple to understand while also emulating a lot of the characteristics of other sports, Sean knew he had found his winner.

Sean also loved how quick a match could go, allowing for a lot of match opportunities "It's fast-paced, it's high scoring, it's physical. There are bumps and demolitions and, in a split second, a quick mistake can be the entire difference between winning and losing." To borrow a sports term, Sean believed Pysonix had knocked it out of the park with Rocket League.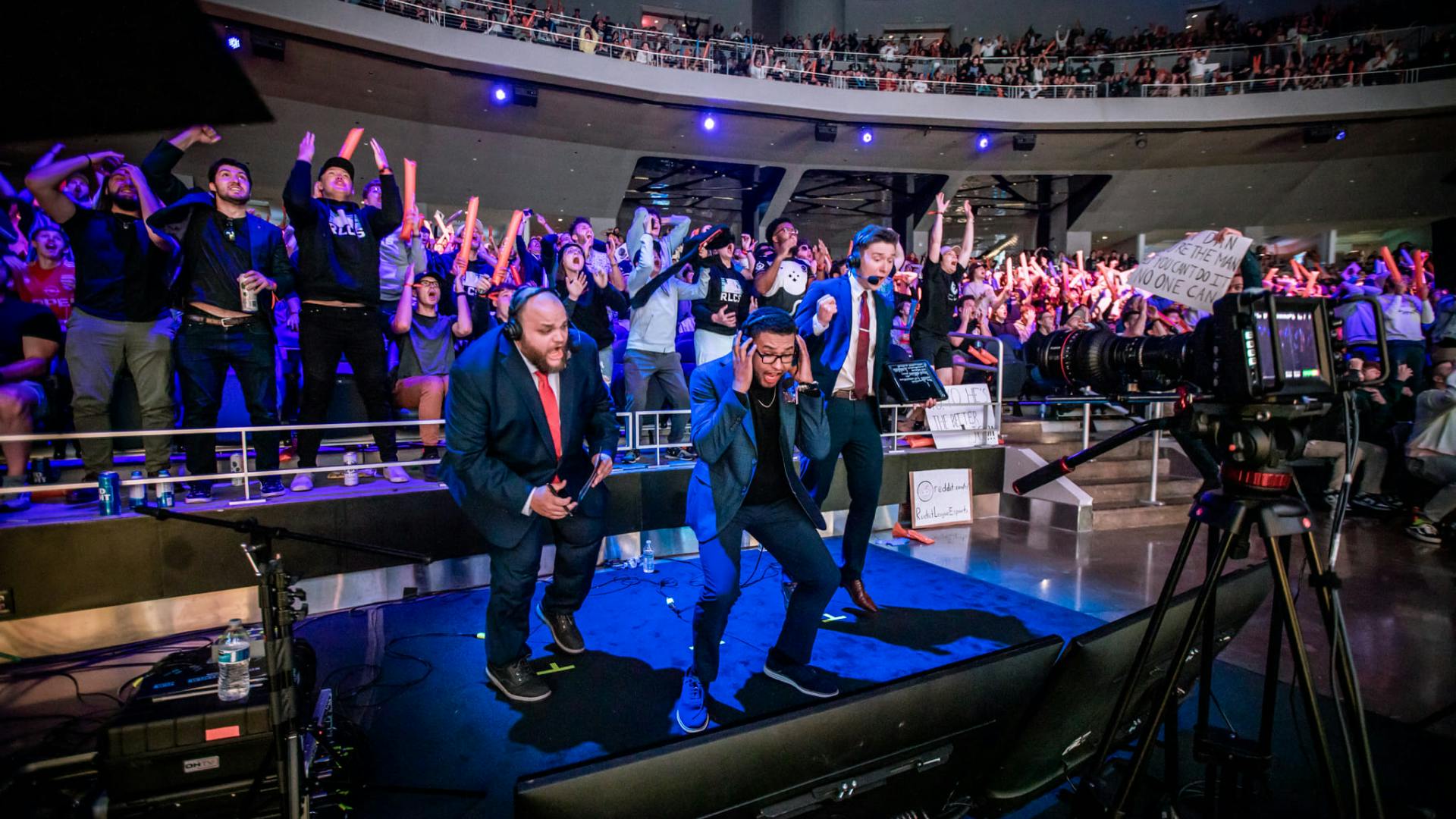 Image courtesy of Psyonix, LLC
From there Sean started to follow the competitive Rocket League scene, first by viewing a few tournaments in 2016 that were being broadcast online. He then decided to get his name out there by recording a little demo of himself doing a play-by-play and sending it to a couple of the tournament organizers. One reached out and said they liked what they saw and wanted to test his skills in an upcoming tournament. 

It was immediate chemistry with the rest of the broadcast crew. After that point Sean was a part of one event after another. "We just went through the summer doing a whole bunch of weekly 1v1s, 2v2s, 3v3s, and some community streams." Slowly over time, Sean just continued to build his reputation in the Rocket League broadcasting community, week by week, match by match. 

All of Sean's hard work and dedication culminated in his first studio gig in the Spring of 2018 with the Rivals series which then led to an opportunity that Fall to be a part of the World Championships commentary team. Even for a Friday crowd, which is typically less than those on the weekend, Sean still remembers the electricity of the room. "It was just awesome to feed off that energy, but also to be a part of the world championship." The World Championship in Fort Worth this past year saw crowds well over 13,000 strong. 

In his mind, he still just saw himself as a Rocket League fan. His success didn't really sink in until people started coming up to him at events and asking for his autograph. Sean still couldn't believe it, "I am just like, 'This shouldn't be happening.'". As for this life-changing event? "There's not much else in sports or esports that's anything like it."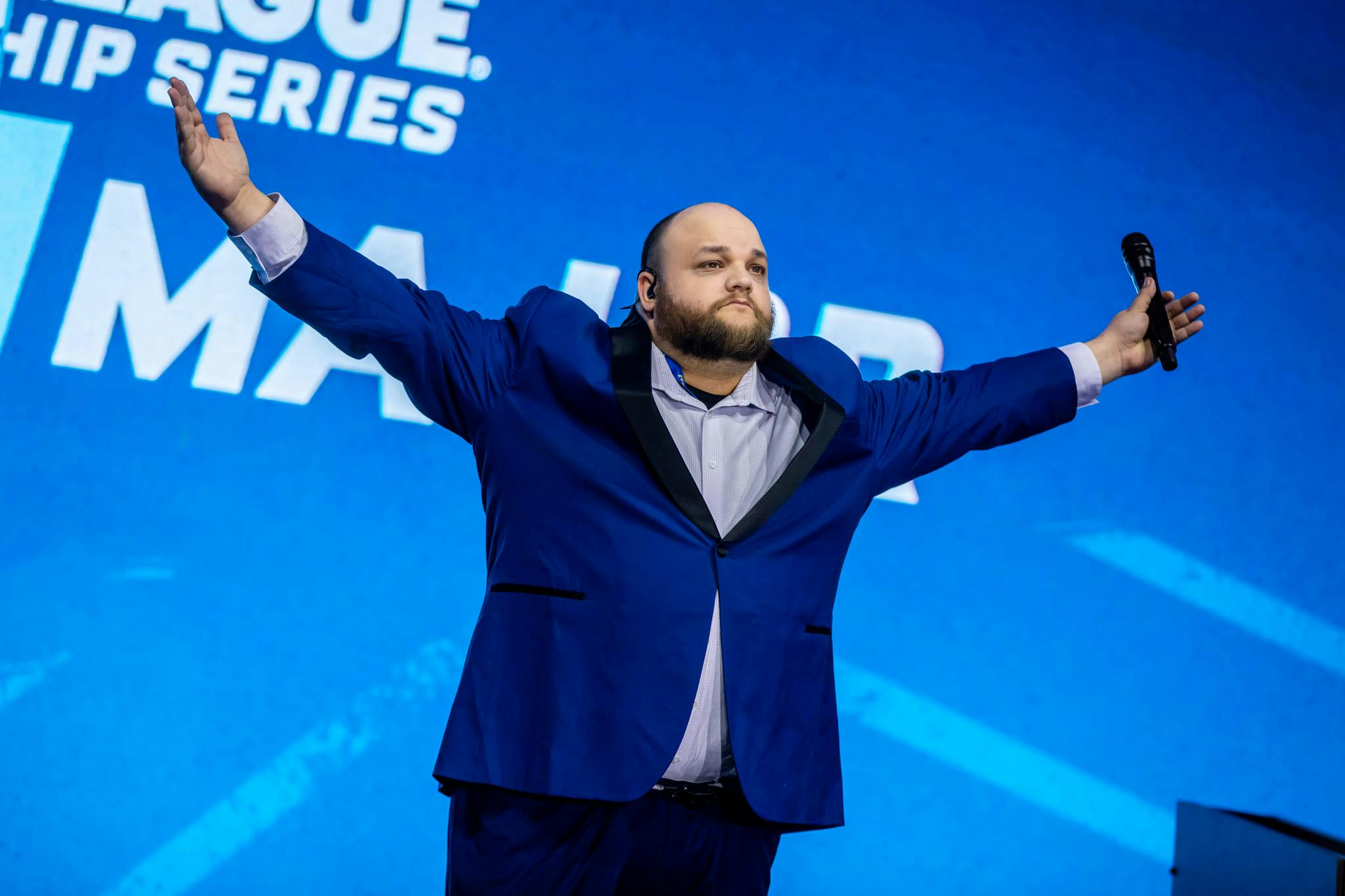 Image courtesy of Psyonix, LLC
From All Over the World to Back Home 


Sean is now bringing that passion and experience to his alma mater. In 2019, while at a swim meet, the Athletic Director from Maine Central Institute approached Sean and asked if he knew anything about Rocket League. Trying to remain humble, Sean did let him know that he knew a little about the game. On the spot, the AD then told Sean that they were starting an esports program next year and that he was going to be their coach. Sean over the years has done a lot of announcing for school sports events and got to have a very close relationship with the Athletic Director so the AD had come to learn all about Sean's involvement and experience in the esports world. Though he was not anticipating this, Sean, now Coach Stackhouse, was ready for the challenge. 

The start of the pandemic accelerated the launch of the program as it became the only competitive option for students at the time. The program started very lean, just taking up an extra room in the math-science building and not even having the proper equipment they needed to start, often relying on Coach Stackhouse to dig into his own pocket from his Rocket League broadcast jobs to keep the program afloat early on.

When it came to their first season, Coach Stackhouse felt confident given his knowledge and expertise that Maine Central Institute would easily win a state championship in their first season. That was until he ran into the dominant team at Deering High School. At this moment Coach Stackhouse realized that he had a lot more to learn about coaching in order to make his program successful. 

Two and half years into the program now, the success is very visible. What just started as just 4-5 students interested in Rocket League has now grown into a program with 4 teams now also including two Super Smash Bros. Ultimate and a Splatoon 3 team.  

When comparing his experience in both the scholastic and competitive esports environments, the biggest difference is in the level of pressure involved. "In the professional scene, you have to always be watching your back. It's kind of still the wild, wild west. You never know who's coming to take your position". In scholastic esports though, Coach Stackhouse notes that students are given the room to grow, figure themselves out, and learn to make mistakes. 

Most importantly as well, is giving them the ability to be high school students. Though Coach Stackhouse keeps a regimented practice schedule, he knows to give them the proper time off to enjoy things like the high school football season and other things happening in their lives. From his experience, he makes sure the grind and burnout that can happen at the professional level doesn't happen to his students. 

The fun difference that Coach Stackhouse has appreciated about coaching has been the ability to correct players' strategy in between match sets. One big thing that he does as a commentator, and that most do, is a lot of self-review. This involves watching back game footage and picking out what he loved that he did and things he didn't like or even really hated that he would correct for future broadcasts. He is now instilling that experience into his coaching "Essentially you're like commentating, but you're now a coach and now you can talk directly to the players afterward".
Coach Stackhouse's advice for those looking to break into the industry?

"The best thing they can do if they want to get into esports commentary is to just go do it. You don't have to do it in front of an audience. You don't have to do it in front of any viewers. " 

Coach Stackhouse recommends diving in headfirst by recording something so that you have a replay you can share with others and can start to build a highlight reel of your work. Coach Stackhouse also recommends reaching out to local tournament organizers no matter how small they may seem, as it's the experience that matters while also gaining valuable feedback on your casting. He admits that there is a lot of leg work involved but the opportunities are there for those looking for them.

"If you're willing to really work at it and critique yourself and accept critique from your peers, you can absolutely go a long way here."