It's esports season and here at PlayVS we are positively giddy.  And what's the most sensible thing to do when you're excited? That's right. You post. Contrary to what others may claim it is not art, but posting that represents the purest form of self-expression. We're proud to support posting and the posters committed to their craft.
Our schools along with their teams and players share our excitement about the fall season and, understandably, we've seen no shortage of posts. Our commitment to the posters is unwavering and we'd like to shoutout the programs around the country shouting their esports excitement from the digital rooftops.
'Iolani Esports Recruitment 
IG: @iolani_esports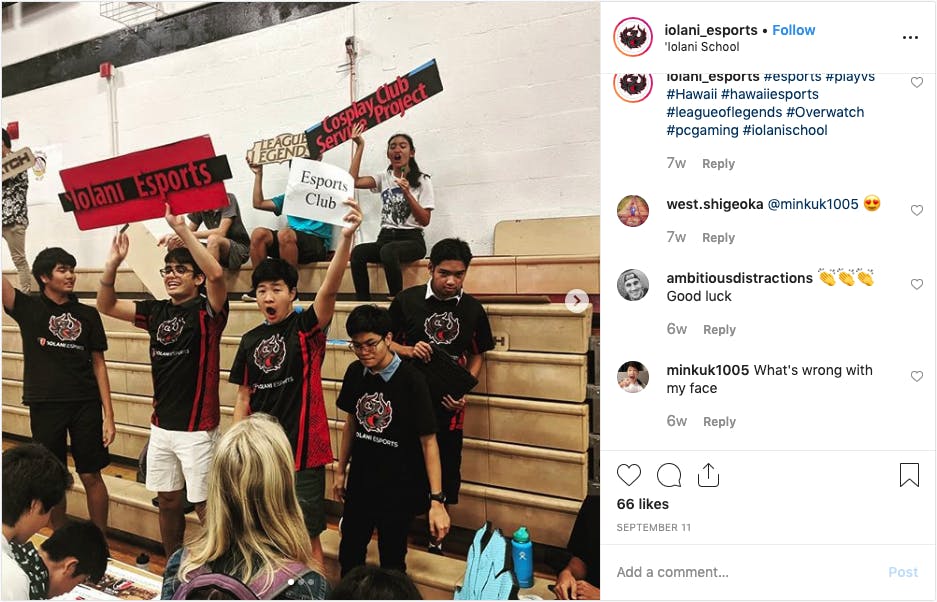 An OG PlayVS program, 'Iolani enlisted over 100 signups from new esports players with impressive signage and impressive branding. The Hawaii Islands will never log off and we wouldn't want it any other way.
Bryan Adams' Clenched Fists of Victory
Chemistry Teacher & Esports Coach Jose Delgado Twitter: @BAChemistry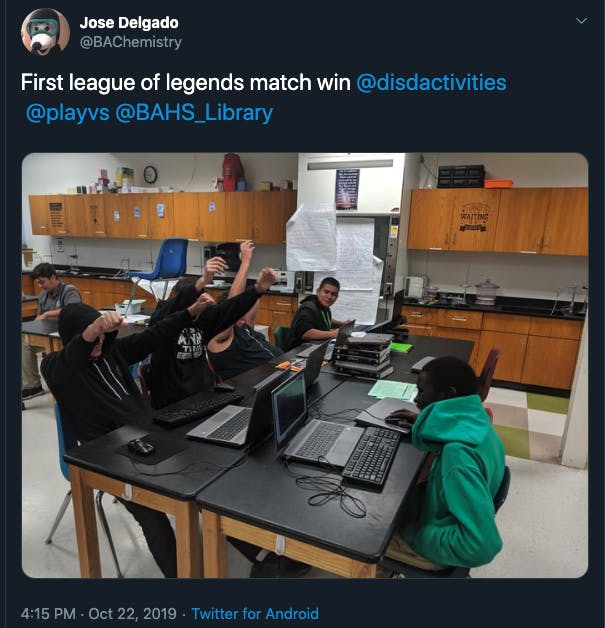 No mistaking these poses, that's the thrill of a freshly won match. Big congratulations to Bryan Adams High School Leadership Academy on hittin' the rift with aplomb and snatching a preseason victory.
The Carrollton Tech Flex
Twitter: @esportsAtCHS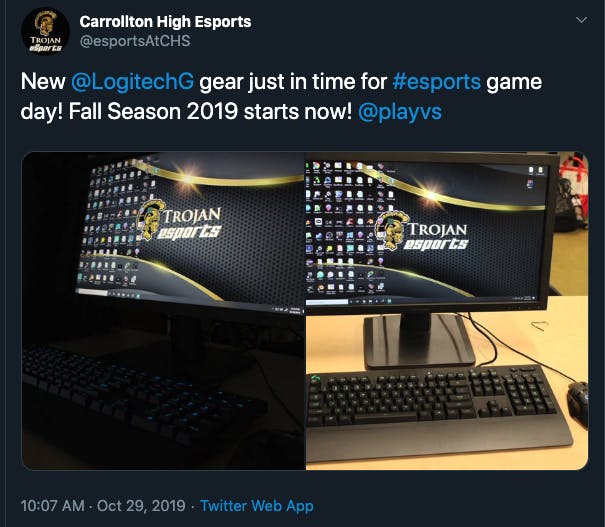 The Trojans made some hardware upgrades this offseason. The results? Some clean lookin' gaming stations. Fresh keys, fresh mice -- can't lose.
Hawaii Does Esports Right
Facility IG: @pcgamerzhawaii
School IG: @mohsesports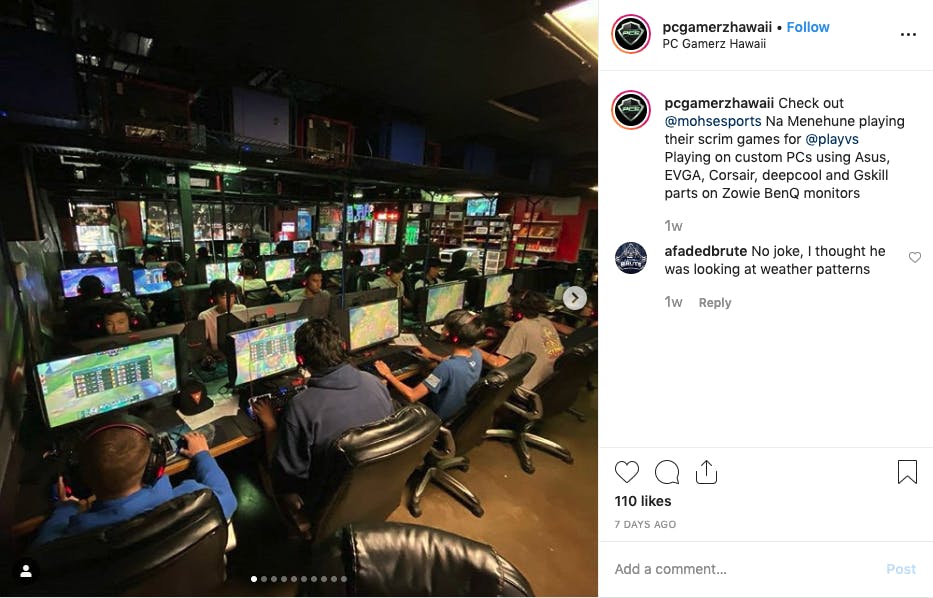 Moanalua High School makes use of the fantastic gaming facilities at PC Gamerz Hawaii in Aiea. It's the perfect solution to a school that may not have the best gaming equipment and as we said before, Hawaii never logs off.
Streamer Shouts
Not only do we have teams touting their programs on Twitter and IG, we've got teams streaming their matches. You really love to see it. High fives and GGs to the programs below streaming their matches for parents, classmates, fans and anyone else with internet access.
Georgia
Kentucky
Arkansas
Alabama
Hawaii
All this and the season is just beginning. We're excited for everybody to get involved and we love seeing the passion, excitement and the creative ways schools and students interact with PlayVS. Keep posting and make sure to let us know what you're up to. We'd love to feature you and your school in the upcoming weeks.
So, if your program or teammates are posting or streaming -- tweet at us with the hashtag #HowIPlayVS to be featured in future editions of Social Shoutouts.