PlayVS succeeds because of the players. Their creativity, commitment and passion reminds us of all the incredible things esports can do on a daily basis. With that in mind, we want to shine a spotlight on players who embody the many positives that make esports so special.
This week, we'll be looking at the words of Daniel Palafox (Class of 2020), member of the Van Buren High School (Arkansas) SMITE team.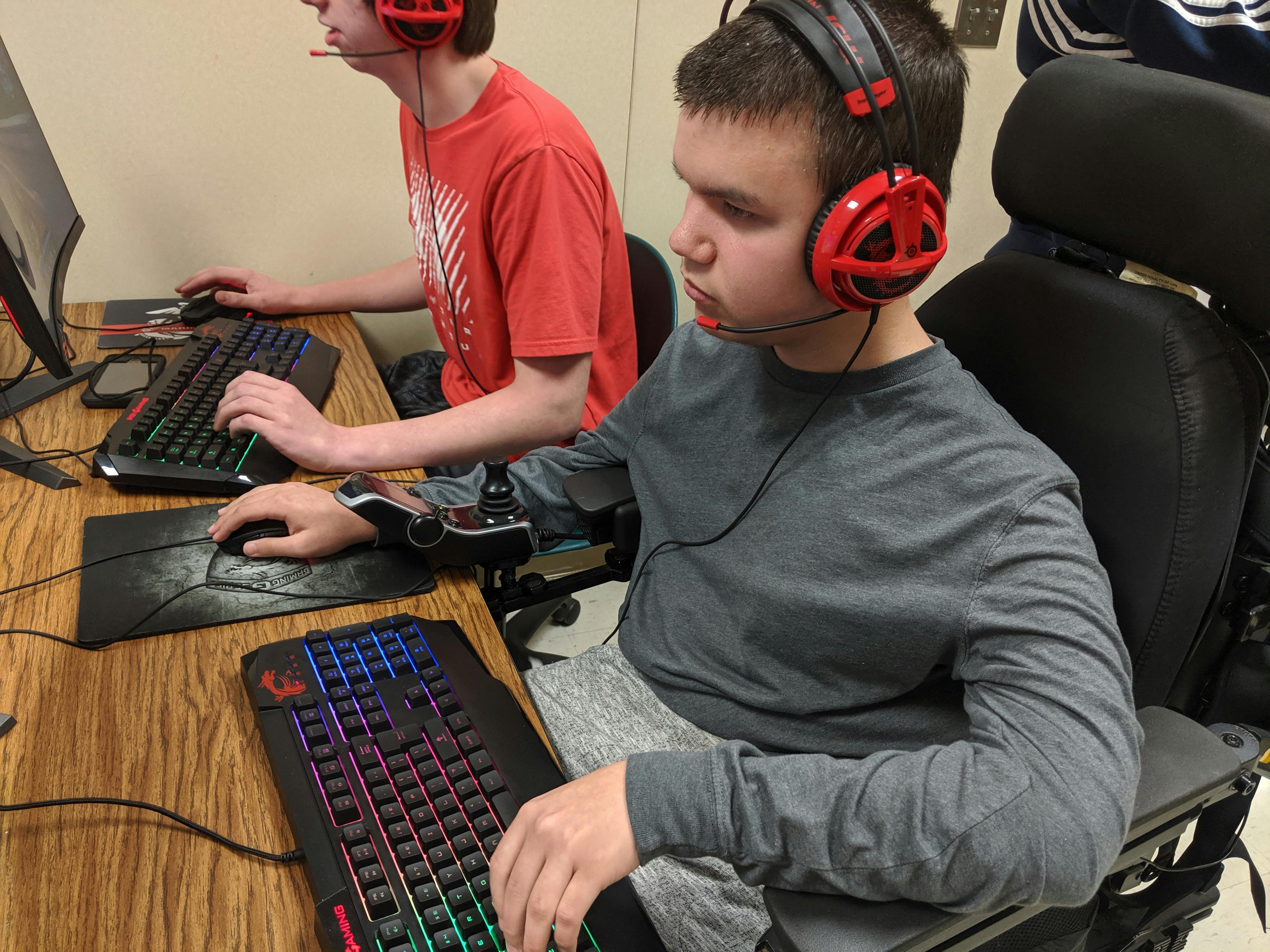 Focused and ready to strike.
Gaming has always been a part of my life. If there was a gaming device within reach I would be on it -- from the Atari 2600 all the way to PC and console gaming. Around 2016 I started to get interested in the competitive scene of gaming, and I even played in the competitive modes that were made available with some of the Call of Duty's. Today, I hope to become a professional player, coach, or caster.
High school esports is one thing that has definitely helped with my character. Before esports in high school, I was never a part of anything in school and this helped me get out of my comfort zone as it helped me develop leadership within my team. I never thought that esports would get added to high school. I had heard about it being in colleges, so I thought maybe there would be a chance as schools around the U.S. would see the opportunities that were brought on by esports in the school environment.
When I was put on a team for SMITE it put me in a spot where I had to step up and become a team player, as communications were crucial to winning the game. This helped me develop better communication skills and, as a player, I felt an obligation to my teammates to be at the top of my game. This transfers to my school experience as I am at the top of game for work that we do in class. being apart of a team really helped me step out of my comfort zone, I felt like taking better classes that would benefit me like AP Computer Science and transitional English which is a college prep class. Also being someone that loves to game, I also love to learn about coding and robotics, it's because of that I am in a University of Arkansas Fort Smith college class for robotics and technology.
I loved coming to school because it got me out of the house. Now I love being at school even more because not only am I challenging myself with better classes but I am making new friends and developing more and more as a person with the challenges that esports bring with it.
--Daniel Palafox
Keep an eye out in this space for more player profiles from and about the incredible students that make high school esports thrive.