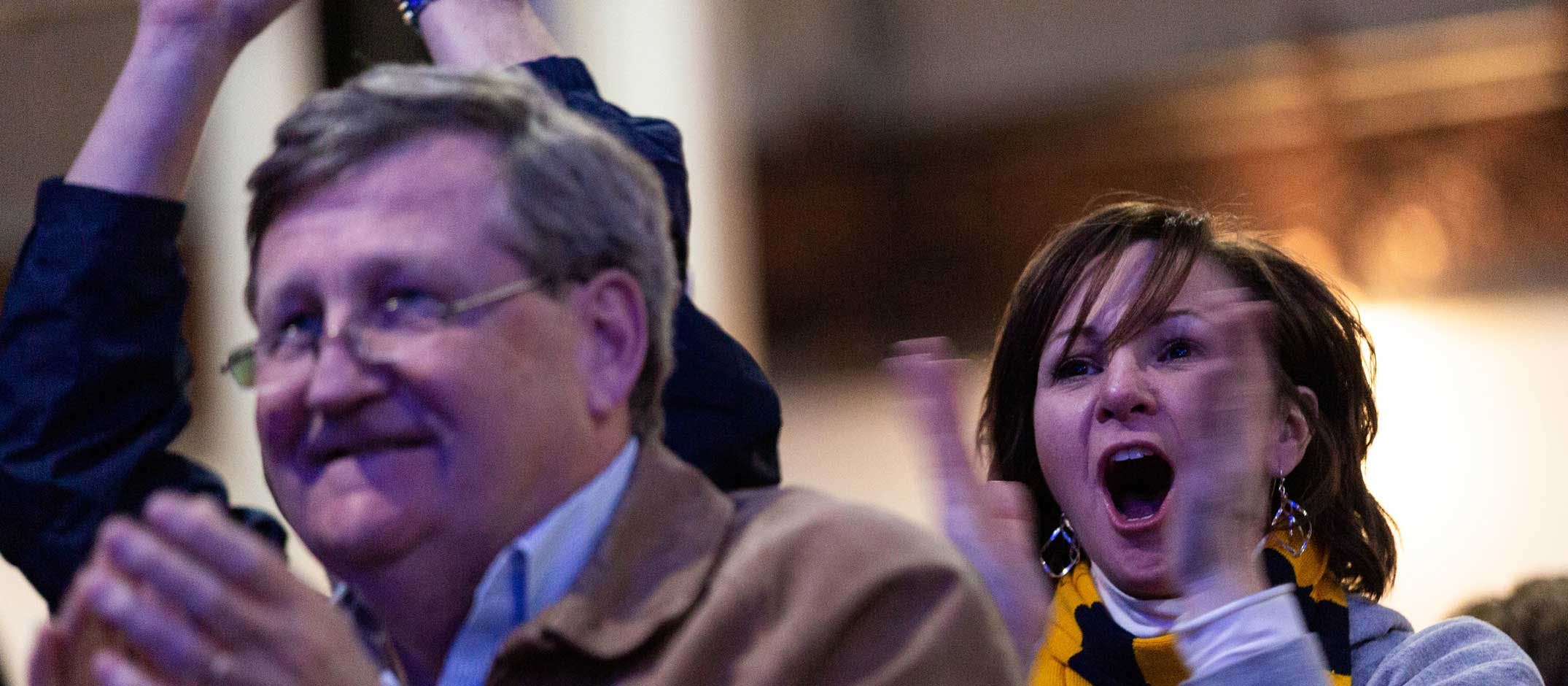 Dr. Clint Kennedy is the Director of Education for PlayVS.  Over the past 20 years, Clint has been a teacher, Chief Technology Office, and School Administrator for public and private schools both nationally and internationally.  Clint stumbled upon his first esports coaching job 5 years ago while designing and implementing a "soft skills" curriculum at multiple high schools in southeastern Connecticut, USA.   Clint is best known for being the founder, along with 12 dedicated high school interns, of the first US-based state sanctioned high school esports league.
This past July, an unknown 16-year-old from Pennsylvania sat at a gaming station in the middle of Arthur Ashe Stadium while millions of people around the world watched. When he stood up, he had a big smile on his face. He was playing Fortnite and he'd just won $3,000,000.
Regardless of how familiar you are with Kyle Giersdorf, Fortnite or esports it's become truly impossible to ignore. Tournaments, leagues, monster prize pools -- there's a booming business behind playing video games competitively.
PlayVS plays its part in this space by bringing the tools of esports to high schools. But, we've taken great pains to ensure the manner in which we expand the sport in local schools from Hawaii to Massachusetts is done with the best interests of students in mind. A good way of thinking about the benefits of the PlayVS approach is by breaking it down into these categories: community, coaching, curriculum and career.
Community
One of the fundamental benefits esports brings to students is the community it fosters. Team-based esports -- like the three titles PlayVS offers -- demand constant communication and coordination in order to find success. Communicating so frequently in a high-stress atmosphere allows students to truly share themselves and their efforts with one another. This fosters relationships, camaraderie and a community that, according to 71% of our players, students can really connect with.
Community-building is even more crucial in esports because it often attracts students underserved by typical extracurricular offerings. 1 in 3 of our players said that esports was the first time they'd ever participated in an after school activity. Reaching these previously ignored students in a new space is exciting to me as an educator and a parent.
Coaching
Like any good teacher, a coach can have such a strong positive influence on a student's development. Because sports are usually self-selected by students, coaches have the unique opportunity to engage in a space where their players want to be. As is the case in any traditional sport, esports allows for mentorship, behavior modeling and positive guidance. 
Supervision also lets coaches set clear guidelines for digital citizenship and a no-tolerance policy regarding toxic behavior that -- rightly or wrongly -- is commonly associated with gaming. Regular practice sessions allow coaches to guide players through game situations to prepare them for any outcome once they're in the heat of competition. Coaches support emerging leadership characteristics in students who demonstrate them and help them mold those abilities into practical traits they'll carry with them the rest of their lives.
Curriculum
Finding community in a supervised environment means -- without opening a textbook or taking a single test -- students are learning crucial, global professional skills. Esports is a natural fit for building these traits in a space where students are motivated. The nature of a popular, interactive activity like esports ensures students are likely more receptive to instruction and, therefore, more likely to connect with their peers and coaches.
Esports participants will be prepared for future careers through their experience on the PlayVS platform and with supporting curriculum. Curriculum that teaches students areas of esports such as team management, art & design, data science and creative writing. Many schools are utilizing the connections to STEM skills in building curriculum around esports as well. In fact, Riot Games has built their own educational hub with courses and tools for educators all rooted in the learning opportunities esports provide.
Career
This combination of STEM skills with interpersonal, 'soft' skills produces a student sure to be highly sought-after by every company. Students with a strong technical background who can also communicate well, think critically and demonstrate emotional intelligence will find themselves well-suited for the jobs of the future. And, within the esports community, those jobs are numerous.
Simply take a look at our partner Riot's career page for a sampling of the depth and breadth of opportunities within the field. The video game industry has already passed the movie, television and music industry as the biggest entertainment industry on the planet and esports plays an enormous role in that growth.
That growth shows no signs of slowing down. PlayVS offers students an early opportunity to access a scaled, relatable version of that world in which they can sample every piece. Coach supervision, structured leagues and career development are all benefits students who interact with our platform experience.
The future of esports is bright and PlayVS aims to help students become a part of it.