Madden NFL 21 at PlayVS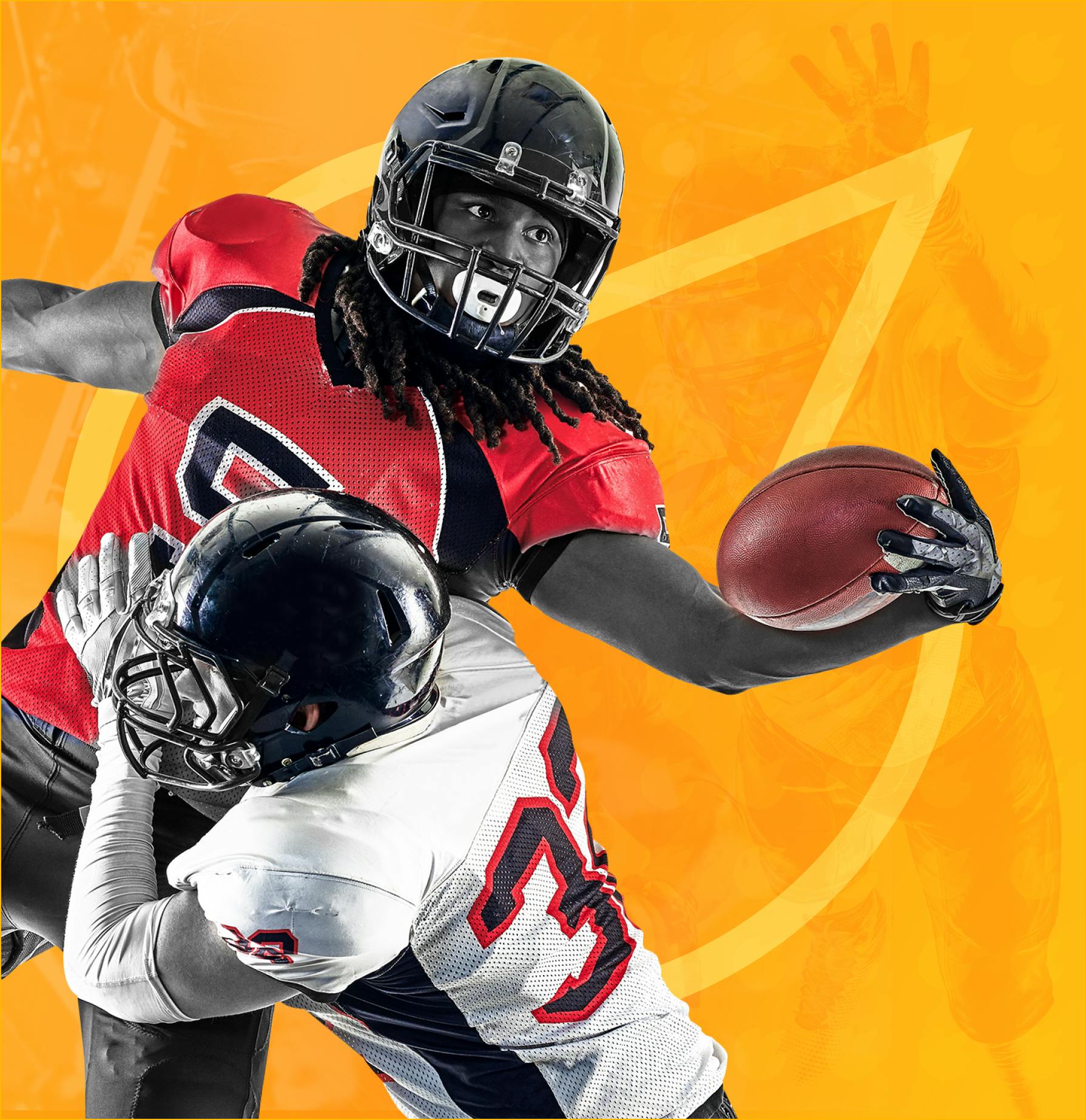 Madden NFL 21
Stunning graphics and refined in-game contols are hallmarks of this iconic sports franchise. From playbooks to players and teams, it's an authentic American football experience.
Ways to Play
Whether you play as your favorite team, create your own player, or going head-to-head online, Madden brings excellent gameplay with an authentic Football feel right to your fingertips.
How It's Played
For both High School and College leagues, solo teams play one 1v1 match consisting of 3 games. Each player controls one of the 11 players on their team at any given time. Standard American football rules apply.
The Game
For both High School and College leagues, solo teams play a 1v1 match (3 games). Matches are a single game of American football using the standard Madden competitive ruleset. The team with the most points wins.
The Action
Teams play for four quarters to outscore their opponent. Points are awarded by moving the ball into an opponent's end zone for a touchdown (6 points), kicking a field goal (3 points), downing a team in their own endzone (2 points), or kicking an extra point following a touchdown (1 point).
The Goal
The team with the most points at the end of the 4th quarter wins. Should the score be tied after the fourth quarter, the teams compete in an overtime quarter with a specific ruleset to determine a winner.
This tournament is not affiliated with or sponsored by Electronic Arts Inc. or its licensors.