High School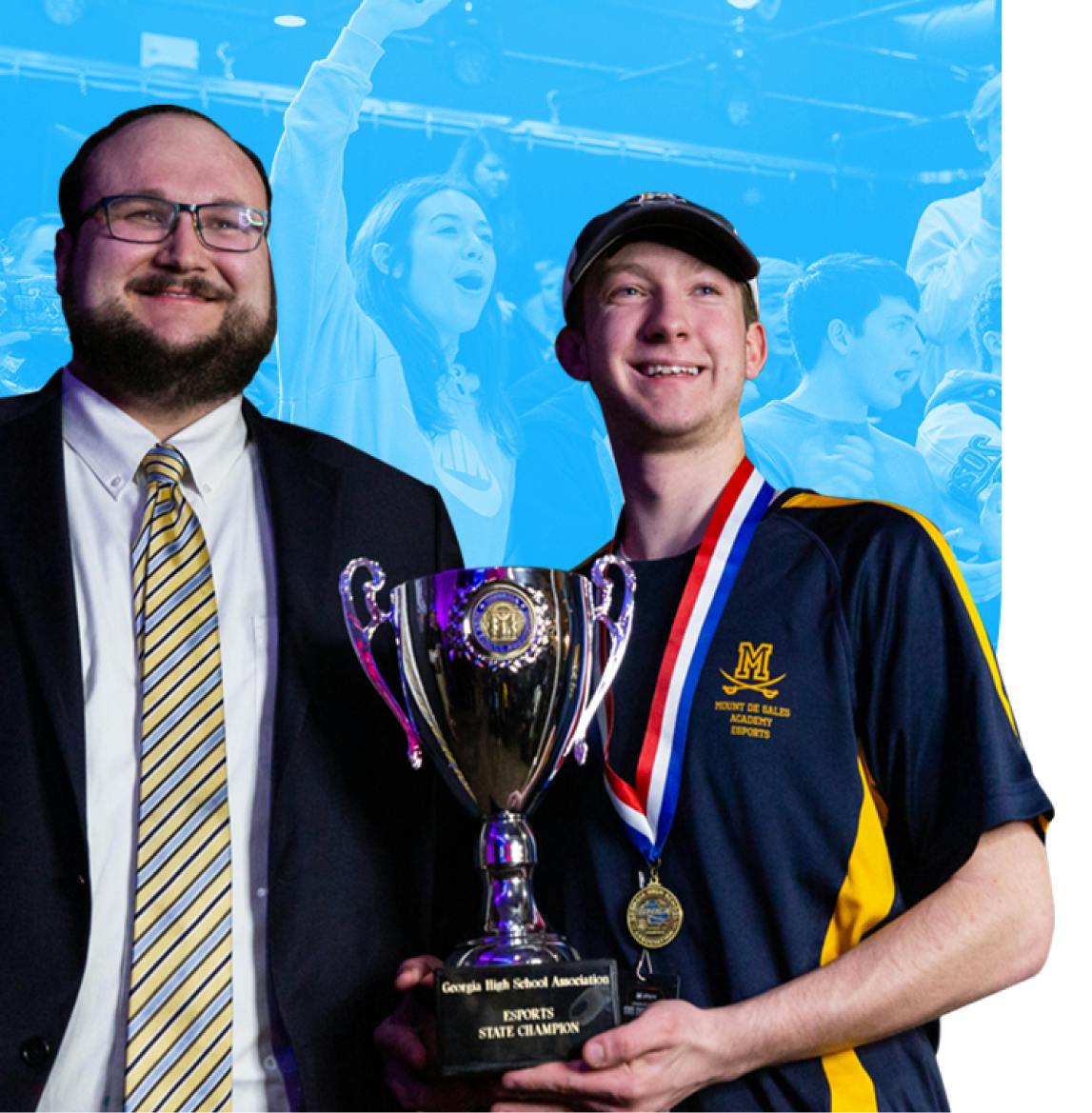 Where Gamers Become Athletes
School pride, uniforms, and official state championships — PlayVS brings all the excitement of varsity competition to esports.
A Structured, Coached Experience
We believe esports is a sport. Teamwork, communication, practices, and skill refinement -- all these benefits of sports apply to esports. That's why PlayVS High School leagues require a coach to provide the structure of a high school sport.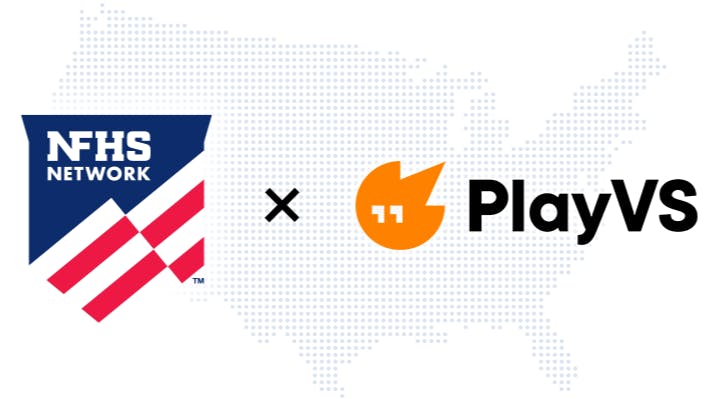 National Federation of State High School Associations
Sanctioning high school competition for over 100 years, the NFHS decides what a high school sport is. Through our partnership, our platform is the only place to play recognized, varsity-level esports.
Esports Leagues In All 50 States + DC
Esports for Every School's Needs
From NFHS and state association recognized varsity esports leagues to regional, interstate competition — our platform powers esports in a way that meets any school's needs.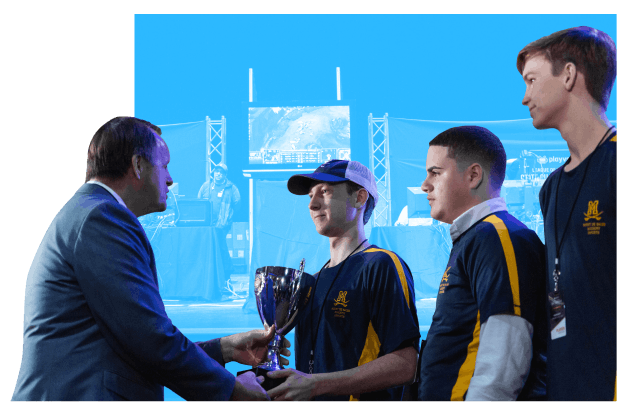 Play for a State Championship and More
With championships come memories, accolades and trophies. We like to make sure you get much more than that. Scholarship money towards your future and exclusive merchandise from our industry partners are how we top off those championship feelings.
22 State Association Partnerships (And Growing)
Each individual state partner crowns a new, official state champion every season.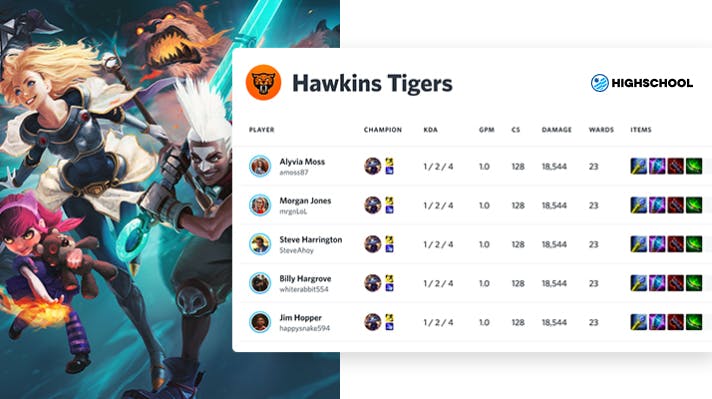 Put Your Best Against Their Best
Varsity puts each school's best teams in leagues with the best team from each school in their state.
How High School Leagues Work
All PlayVS leagues operate on the same schedule: two seasons (Fall and Spring) of league play followed by playoffs to crown a champion. Participation is $1,024 for 16 players per season.
Match days are the same every week
Make an Impact with High School Esports
Nearly half of the high school students enrolled in esports programs did not participate in any extra-curriculur activities beforehand, per a PlayVS survey of Fall '20 season players. Esports is a cost-effective way to engage more students!
Traditional Sports
$693
/ per student, per season
Fees calculated on Average cost per season of U.S. High School Sports
Millions In College Scholarships
No Travel Required
No Risk Of Long-Term Physical Harm
Direct Path To Fast Growing Industry (Gaming)
Open To All Students Regardless Of Gender Or Ability
Source: The National Youth Sport Survey (Aspen Institute)

For Students
Start Your Gaming Career
With direct game integrations and regulated leagues, we ensure your esports career begins with the most detailed record of your performance AND that it happens on a level playing field.
Value
With our paid plans, fully-unlocked characters and games mean you get the full depth of experience each title offers. No grinding or paying for individual access, it's all included in our pricing.
Win a Championship
PlayVS is where varsity esports happen. As a varsity athlete, the level of competition never stops improving and that makes your potential championship that much more impressive.

For Schools
We Let Coaches Coach
PlayVS handles the headaches of running a sports program. We coordinate with the NFHS Network and your state associations. We resolve match disputes. We allow coaches to focus on what matters — students.
Value
One flat fee unlocks a student's entire varsity esports season. No paying for referees, extra equipment, transportation to away matches, field maintenance or other traditional sports expenses. We take care of everything.
Logistics
From scheduling to maintaining detailed statistics to live on-demand IT support, we make sure your foray into esports is a painless one.
Esports Scholarships
Currently, hundreds of colleges and universities offer tens of millions of dollars in esports scholarship money. That number grows substantially every year as more and more schools spin up esports programs.
"Many of the students I coach have found a community and a home in our esports program."
Ashley Hodge
Super Coach

Colquitt County High School