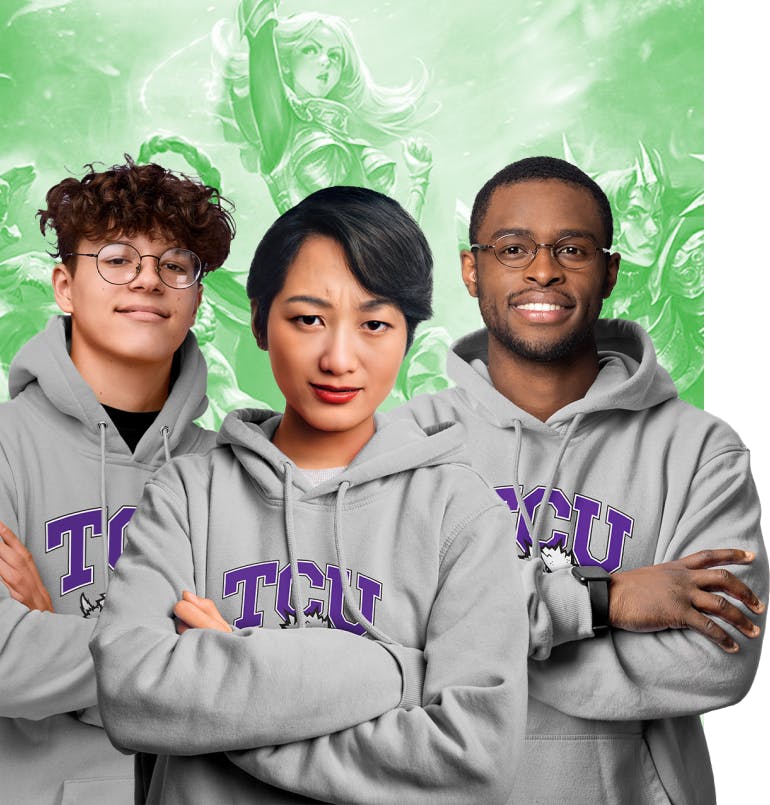 College Esports Lives Here
PlayVS allows students at any college or university across the United States and Canada to compete in our esports leagues. And it's completely free.
Are you the next college champion? Rep your school today and find out!
The Elite Collegiate Esports Experience
PlayVS offers an unrivaled experience for college gamers. Here's why:

Over $100k in Prizing
We offer the largest prize pools for collegiate esports, season over season.
100% Free to Play
Create an account, enroll in a league, and compete for prizes - all for free!

Play from Anywhere
All matches are hosted online with no requirement for teams to play together physically.

No Coach Required
Teams can be either player- or coach-led. No club or varsity program at your school? No problem.
Publisher Support
We work with top publishers integrate their games with our product so players only need to focus on playing during match day.

All Platforms
We support game titles across PC, console, and even mobile. Explore our full list of game titles below.
"The PlayVS product is great. I love all of the Fortnite content. It feels as if it is one of the best things that Fortnite has to look forward to, and makes me want to move forward with school so I can be able to play in it."
RichHomieQuinn (Quinn Gannon)
,
College of the Canyons (CA)
How PlayVS Works
Our robust online platform enables players to easily build and manage teams, check schedules, and track match stats, all with real-time support.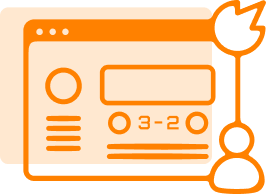 Register for Free
Create an account with PlayVS, find your school, and connect your game accounts to our platform.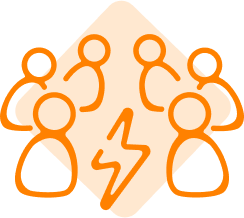 Find Your League
Choose your esport, select your league, build your team, and enroll for a season with us!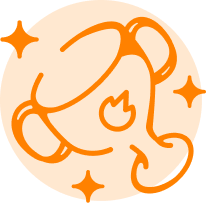 Compete and Win
Compete with your team using our platform. Build on your success to win a championship!
Enrollment Closes 9/24
Enrollment for our Fall 2021 season is open from 7/26 to 9/24. Sign up today to be part of the fun this upcoming season.
Titles and Schedule
College leagues are available in two seasons - Fall and Spring - with each season culminating in Playoffs and Championship events. Match days are the same every week.
Click each esport below to access their guides and rulebooks.
Join Our Discord
We have players and coaches from across the United States. Set up scrims, meet new friends, and stay updated on key season information.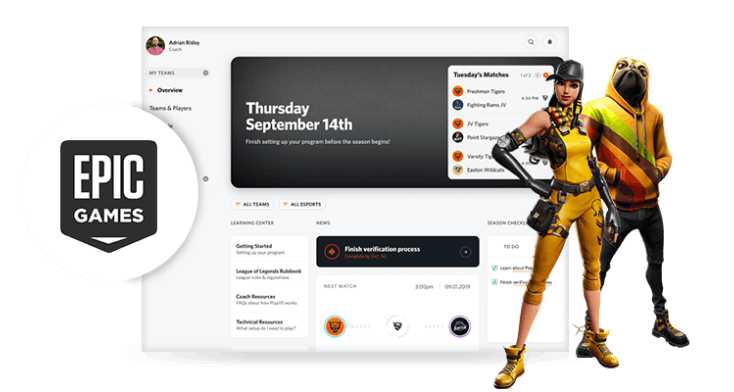 Epic's Official League and Provider
We partnered with Epic Games to exclusively offer Fortnite for scholastic esports leagues. This designation gives us deep game integrations with our platform, insane prize pools, and other exclusive incentives.
Helpful Guides and Season Information