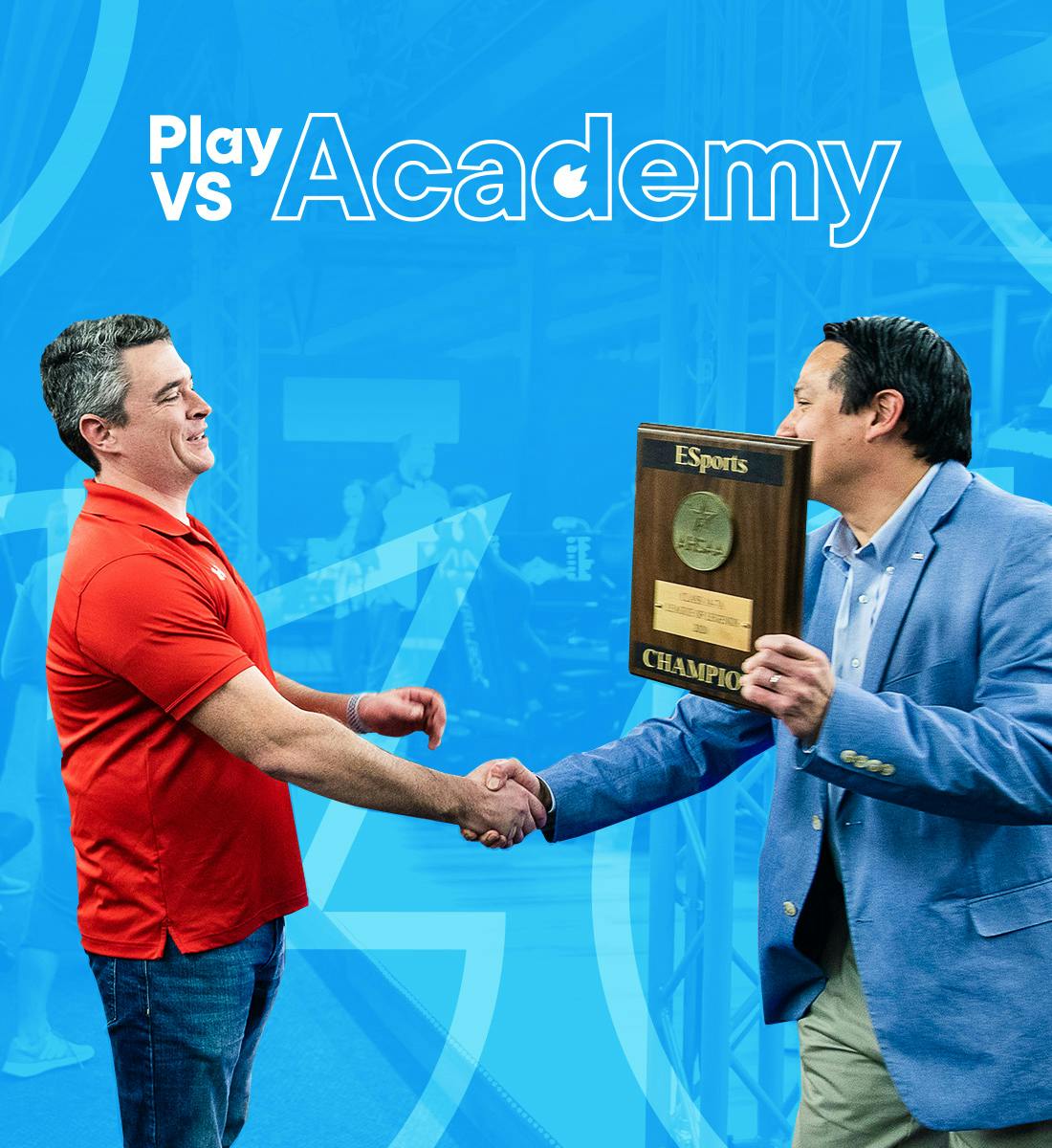 PlayVS Academy
After extensive research and interviewing dozens of coaches, we're excited to launch an educational hub to arm new coaches with the skills and knowledge required to bring esports to high schools anywhere in the country.
Get Your Knowledge Up
Our initial two courses cover coaching fundamentals and game specifics for each title we offer. Additional courses are coming in the near future, so check back every few months for more resources.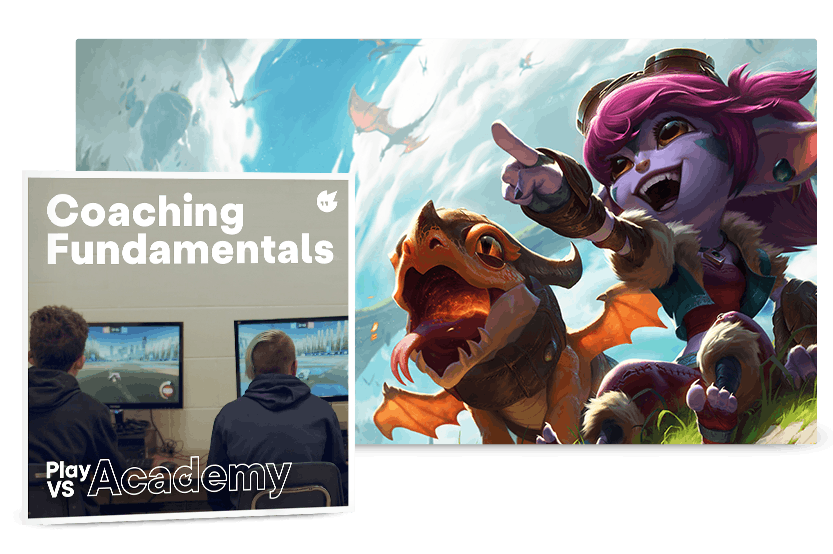 Coaching Fundamentals
This audio/video series lays down the fundamentals required to become the best esports coach possible. It features scripted audio and testimonials from PlayVS Super Coaches — Matt James from Washington D.C. and Justin Tolbert from Alabama — based on their experience coaching with PlayVS.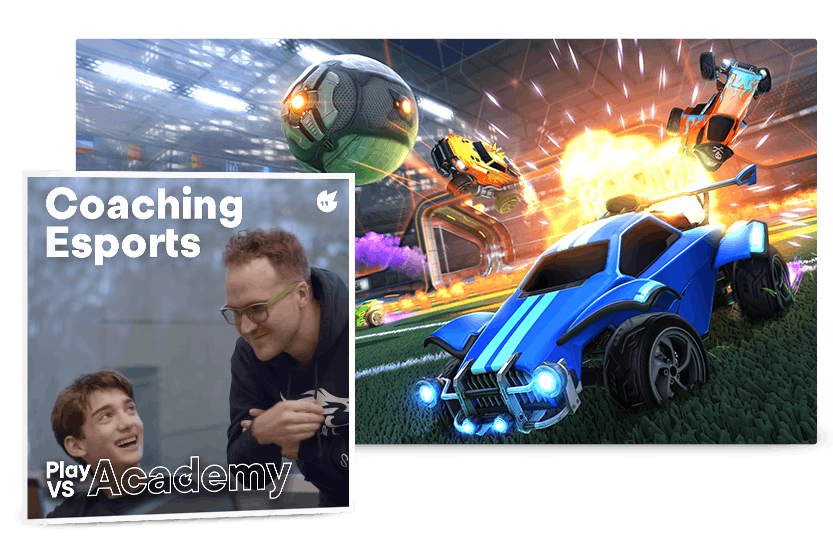 Coaching Esports
Each game title has its own nuances and meta strategies. So, we got content creators who specialize in each of the titles we offer on our platform to help us give new coaches a solid foothold towards understanding each one.
Benefits of Certification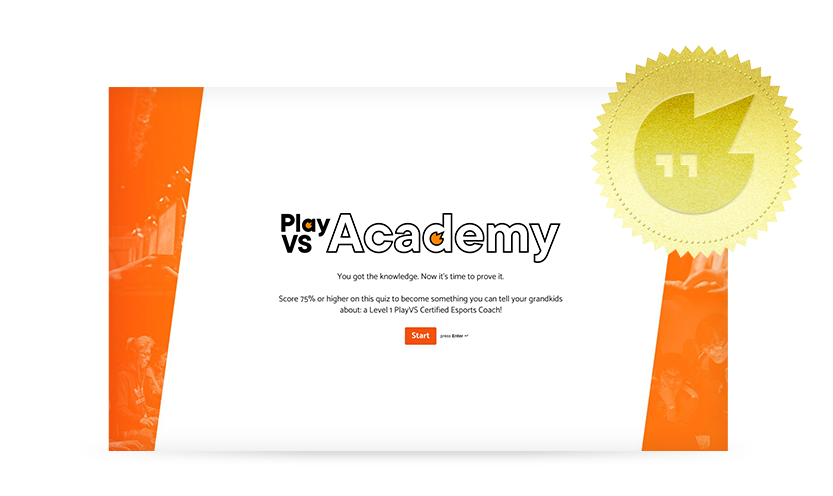 The goal of PlayVS Academy is to help people go from zero to esports coach as quickly as possible. Our resources come from the experiences and insights of former educators, coaches and esports professionals, as well as interviews with dozens of coaches around the country. Your certification is proof of your ability to coach an esports team on PlayVS — the leading esports platform in the country.